Description
Creating Clarity and Finding Focus is a how-to guide that includes everything you need to take control of your time and design your destiny.
Part One will help you understand the three critical things you must have in order to make progress on the truly important stuff in your life – aka your goals!
If you are feeling foggy and can't quite articulate what your goals are, don't worry! You'll be guided through a clarification process to help you identify your priorities.
You'll also gain insight into how you might limit yourself or otherwise impede yourself from actually getting things done (we all, unwittingly or not, practice a little self-sabotage).
Part Two will help you easily plan your day so you actually get the important stuff done. You'll be introduced to the Daily Focus List – it's incredibly simple and extremely effective.
To support you further, there is a bonus section! It will help you overcome the overwhelm that so often accompanies getting real work done on our priorities. Getting started is always the hardest part, right? And the thing that makes it so difficult is figuring out where to start. The bonus section will eliminate that challenge!
The Break It Down, Make Doable Goal Planning Worksheet is included. It's a simple tool that will help you clarify just what needs to happen to reach your goal.
Who It's For:

Anyone who is fed up with feeling busy but not productive.
Anyone who feels there's got to be more to life than just dealing with the urgent.
Anyone who feels overwhelmed by a their to-list.
Anyone who wants to take control of their time and destiny.
What You'll Get:
An interactive 50 page PDF, which includes the how-to content and planning worksheets.
You can edit and save the guide so you can use it over and over.
Invitation and link to our private Facebook page – join us for support in creating a simpler, more satisfying life.
What You'll Gain:
Hopefully it's obvious: Clarity and Focus! You'll get the tools you need to help you design a life that you love. You'll be guided through exactly what you need to do implement the plan and take the kind of action that leads to results. In the end, you'll feel in control of your time. Goals will be realized faster and easier. Bottom line: You'll feel like you're the captain of your ship and you'll be confidently charting the course you desire!
Sample Page Views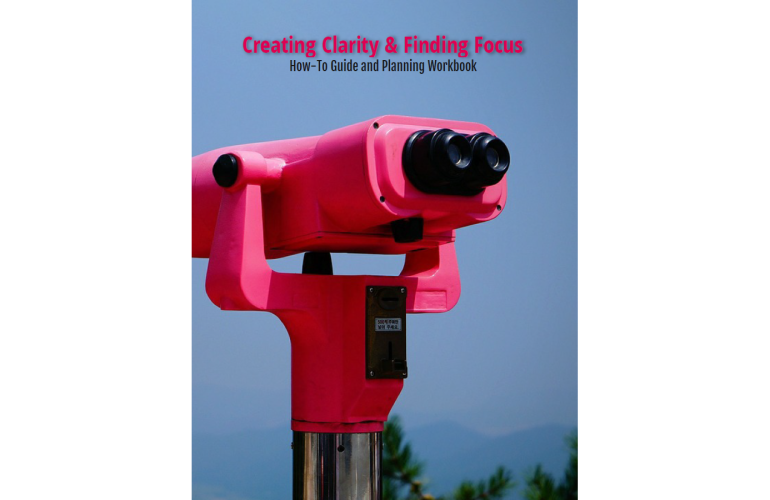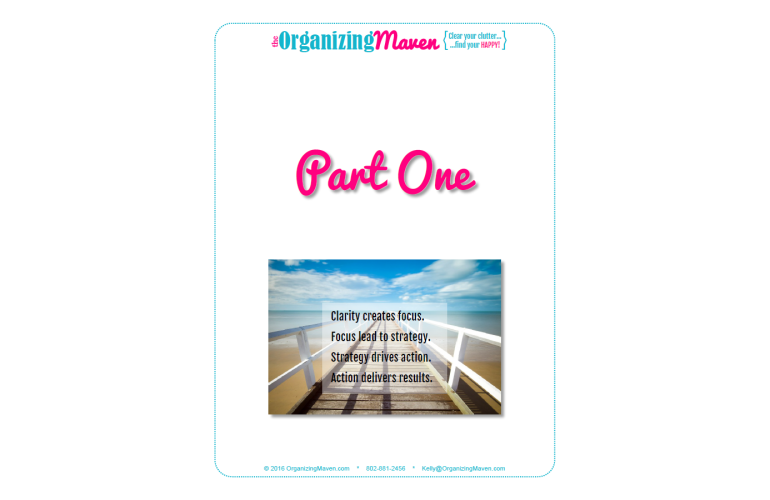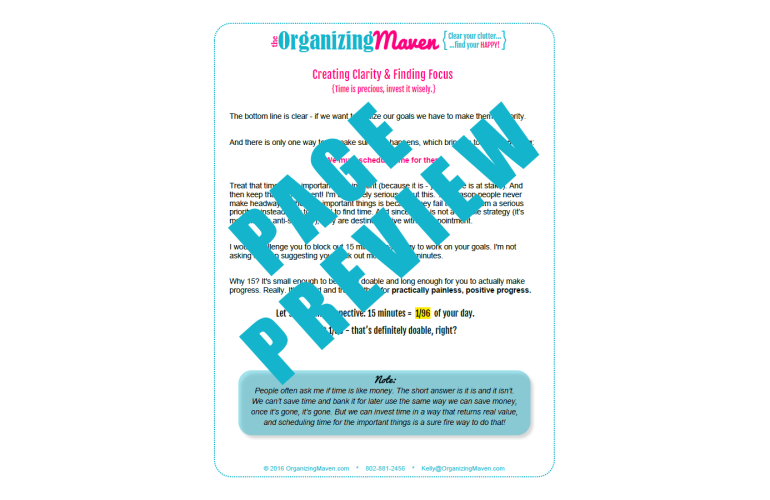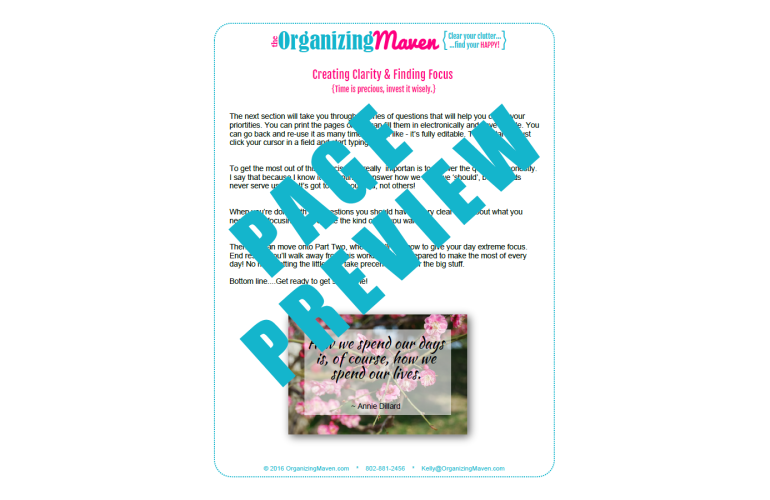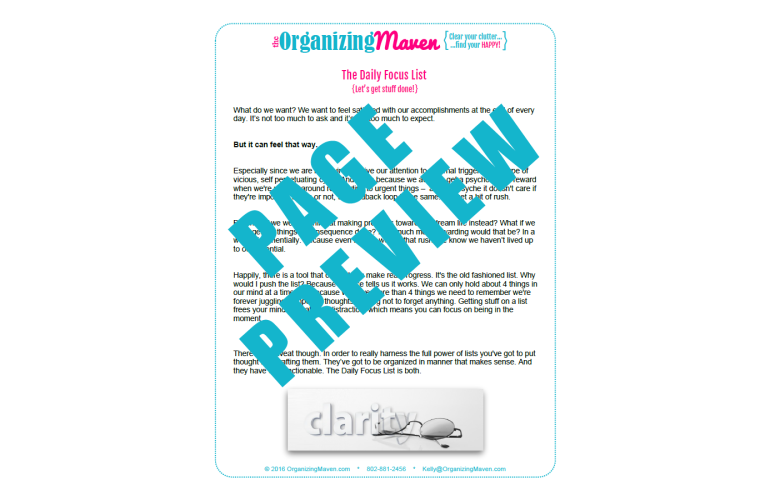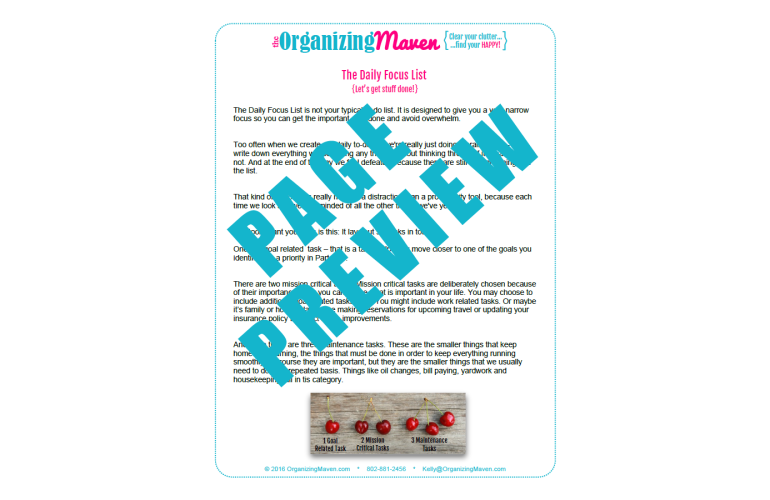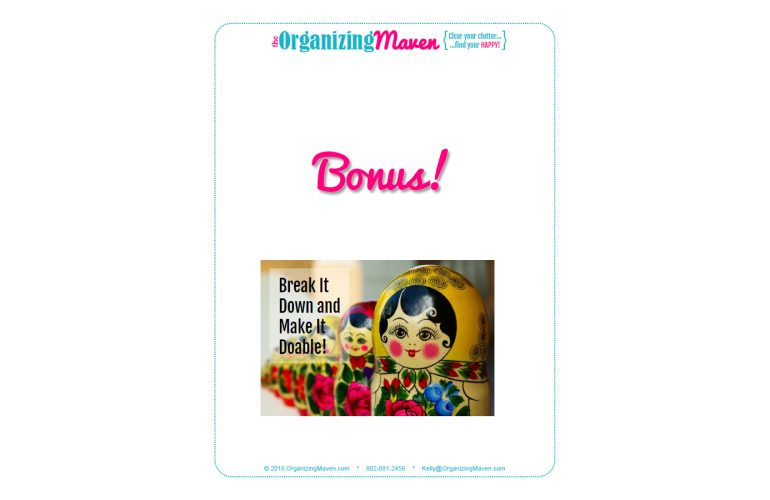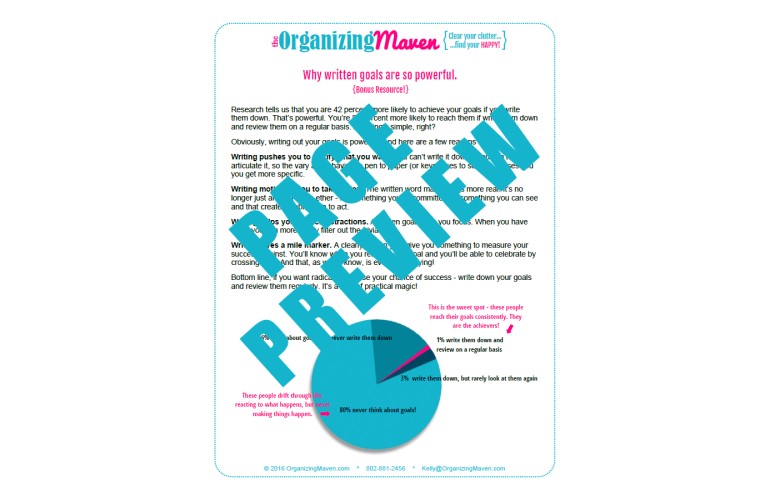 What To Know About PDFs and Digital Downloads
If you've never purchased downloadable digital products, we've got a sweet little tutorial here that will show just what to expect and how they work. A PDF is a Portable Document Format, it works on all systems. Adobe makes the the most well known PDF reader – Adobe Reader – it's the universals standard, trusted worldwide as the go-to tool for reading and editing PDF's . You most likely already have it installed. If for some reason you don't, you can find the free download here: https://acrobat.adobe.com/us/en/products/pdf-reader.html Even if you do have Adobe Reader installed, you may want to update to their newest version. While any version will work with our products, we love the sleek new interface of Adobe Reader DC. It immediately highlights editable fields for super simple navigation.
Satisfaction Guarantee:
We want you to feel confident in your investment, so we've removed all the risk. While we hope you'll be pleased with your purchase, we want you to know that we stand behind it and we'll happily issue a refund.
Because of the nature of the products, you have them in hand immediately, and the fact that they are being sold to support a cause, we require two things. Refunds must be requested within 5 days of purchasing. And we would like to know how we failed to satisfy you, along with suggestions for making the product better. That feedback is imperative to helping us improve so we can serve our customers better in the future. And we figure it's a pretty decent trade off, since the product will still be yours to use.