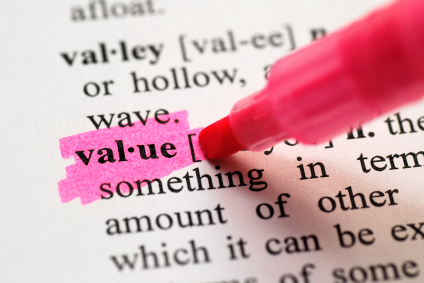 Our Unique Fundraising Products
We're all about value & benefits!
If you've read the story behind Get Organized for Good, you'll know that the goal is to create a win-win fundraising model. That means helping you raise all the funds you need and offering products that provide real value for supporters. Because let's face it, while there are loads of fundraising options, most fall short when it comes to return on investment. The products are often over-priced or unhealthy, and rarely fill an actual need.
Get Organized for Good provides real value, with real benefits. We offer practical and easy to use products that guide people in creating positive change in their lives. They focus on topics that make everyday living much more enjoyable. Created by a professional organizer and coach, these practical products, delivered immediately via digital download, help people get organized, declutter and simplify life, manage time, reduce stress, create balance, and much more.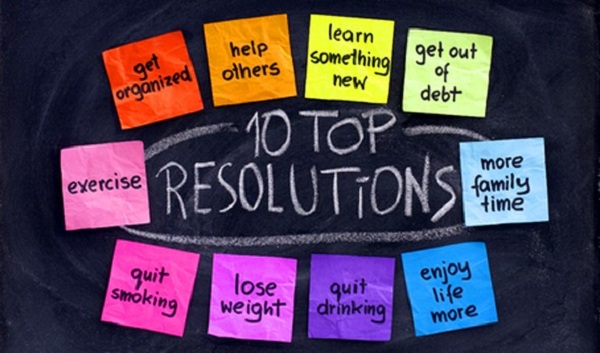 Why These Topics?
As the world gets more chaotic and the demands on our time go up, people are clamoring for relief. You don't have to look very far to realize that truth. The desires show up everywhere, from self help books to New Year's Resolutions. People desperately want to get organized, have more time for family, achieve personal goals, find happiness and reduce their stress.
Bottom line, they want to enjoy life more!
And that's exactly what our products help people do.
And not just adults. We've got products designed to help kids learn essential life skills, like how to plan ahead and manage their time. We all want our kids to be as successful as possible, right? One of the biggest determinants of success is grit (aka the ability to follow through and stick to it). We can help you help your kids build it. For example, we've got a product that will help the youngest members of your house take responsibility for themselves and set goals. This will help them understand how intention and effort are both required if they are going to succeed.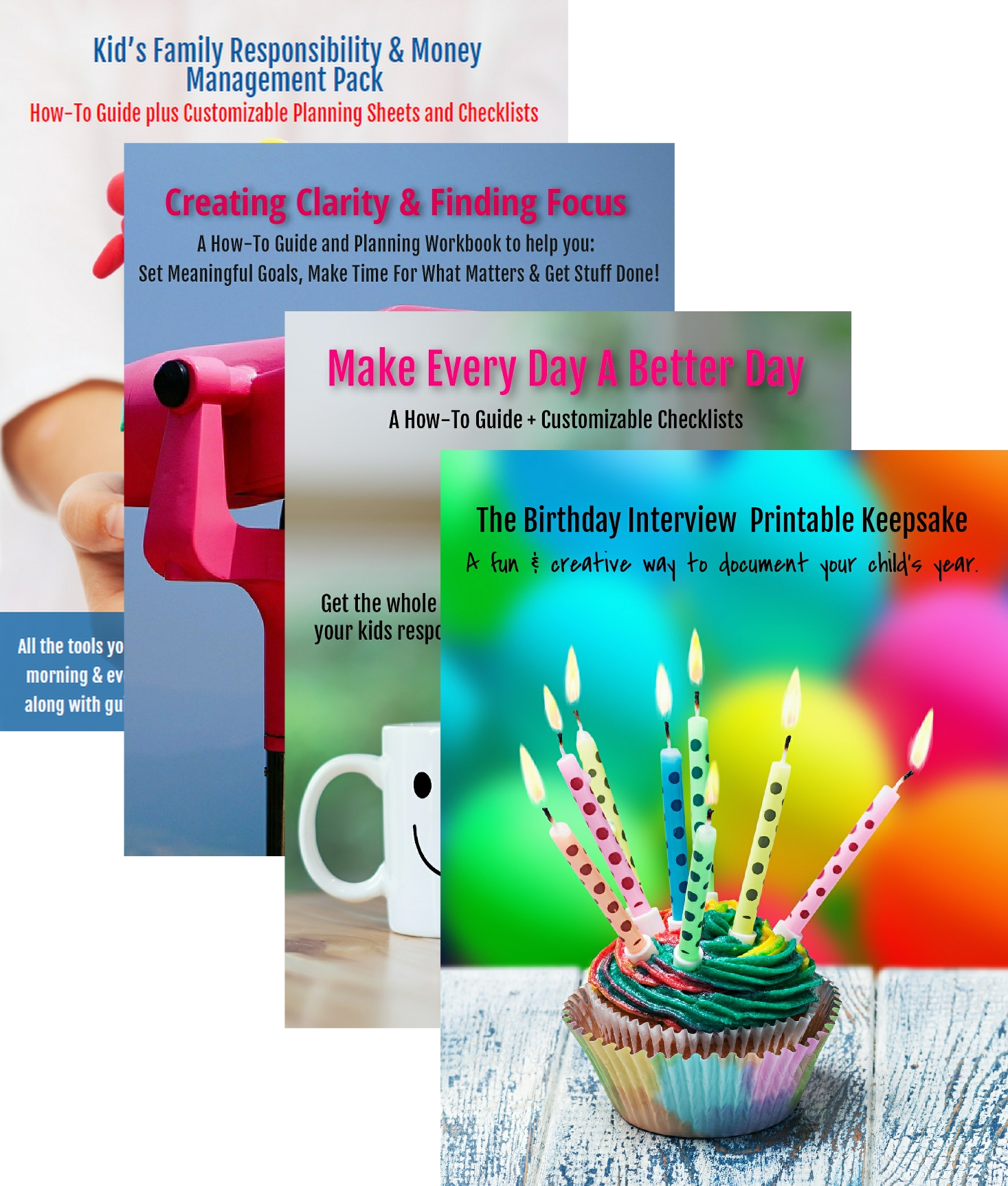 Exactly What Are These Products?
We've got practical tools and resources to help people organize their lives, set and track goals, manage time, and so much more. They consist of how-to guides, interactive workbooks, planners, checklists, and motivational printables. Products are delivered immediately after the sale via digital download in universally accessible PDF format. Everything is editable, savable, and of course, printable.
And for those looking to create even greater change, we offer self-paced, multi-media workshops that are delivered right to your supporter's email box. They guide participants step-by-step through the learning process. It's like having a virtual coach at your beck and call.
They include step-by-step text lessons, embedded audio and video, along with fully interactive worksheets and planning guides. All products arrive via email in a PDF format so anyone, anywhere can access the materials immediately.
For anyone motivated to create change, they will find the e-workshops just as effective as having a professional coach by their side, but at an investment that is truly budget friendly. It's the magic of technology that allows this to happen!
No matter what product is ordered, there is never any logging in to be done, there are no passwords to remember, absolutely no special technical skills are required. And every product can all be saved, used, and reused for as long as desired.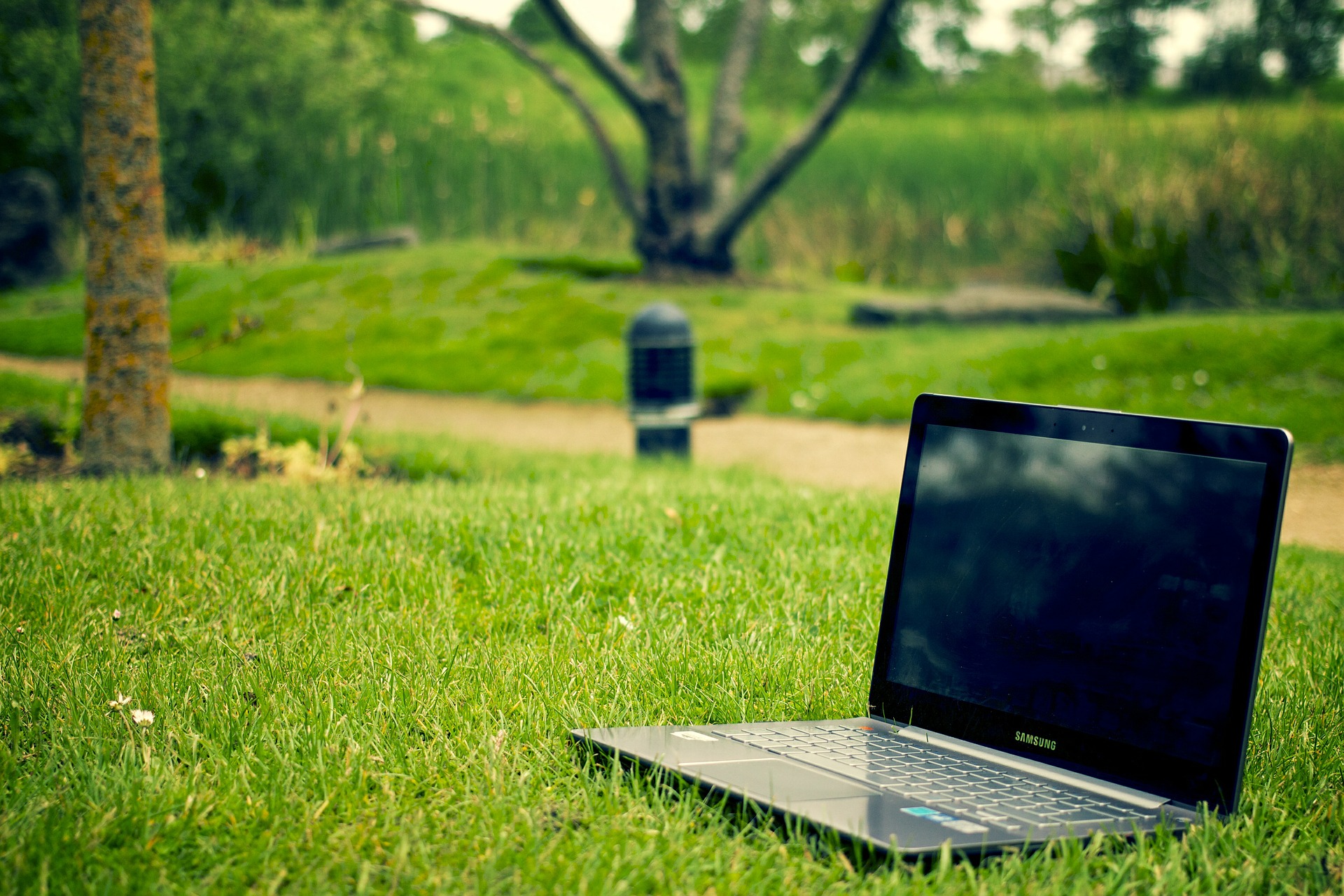 Why Is It All Online?

Our online fundraising program means your supporters can enjoy immediate gratification – their product is delivered right to their inbox upon purchase. They can access it from any device with an internet connection, anywhere they happen to be. No waiting on their end, and no delivery worries on your end.
But is also means your sales potential is unlimited – you can sell to anyone with an internet connection. Distance just doesn't matter. And you can do it all with a click of a mouse – in your pajamas if you want! All you have to do is share your custom sales page. You can share via email or on any of the social media platforms. We even help you craft your sharing campaign, complete with custom content and graphics.
So you can see our all online fundraiser is a win-win.  It takes far less time and effort on your part, and your supporters can enjoy the convenience of shopping at their leisure and then receiving what they want right away.
Online also means something else – this is a green fundraiser. Since it's all done online there  is no waste and no clutter. It's about as environmentally friendly as you can get.
How Does Purchasing A Digital Product Work?

As we stated above, our online fundraising program means your supporters will enjoy immediate gratification because the product is delivered upon purchase. There is no waiting  and the buying process is super streamlined to be frustration free. We collect no superfluous information like shipping addresses. And unlike some online purchases there is no account to set up.
It's amazingly straight forward. Want to see how it works? Check out the adjacent video walkthrough (you may want to pop it out to full screen to see the details). You can also pop over here to watch it in larger scale and read more about the process.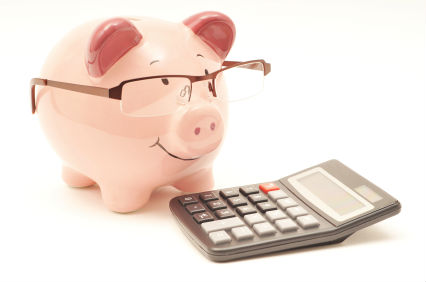 What Is The Earning Potential?
You earn a minimum of 50%, and your supporter gets something far more valuable than coffee or cookies – they get a chance to improve their lives and enjoy more of what they want!
If you're wondering just how affordable this is for your supporters, it's a maximum investment of just $27. That level includes our self guided workshops, and you'd  earn $13.50 on each sale. These are high quality e-learning products that have been sold in the past for well over four times that amount. So this is truly a win for you and your supporters.
Our broader selection of printables, planners and how-to guides start much lower, they are offered beginning at just $5, which means you earn at least $2.50. So you can see, there are price points for every budget.