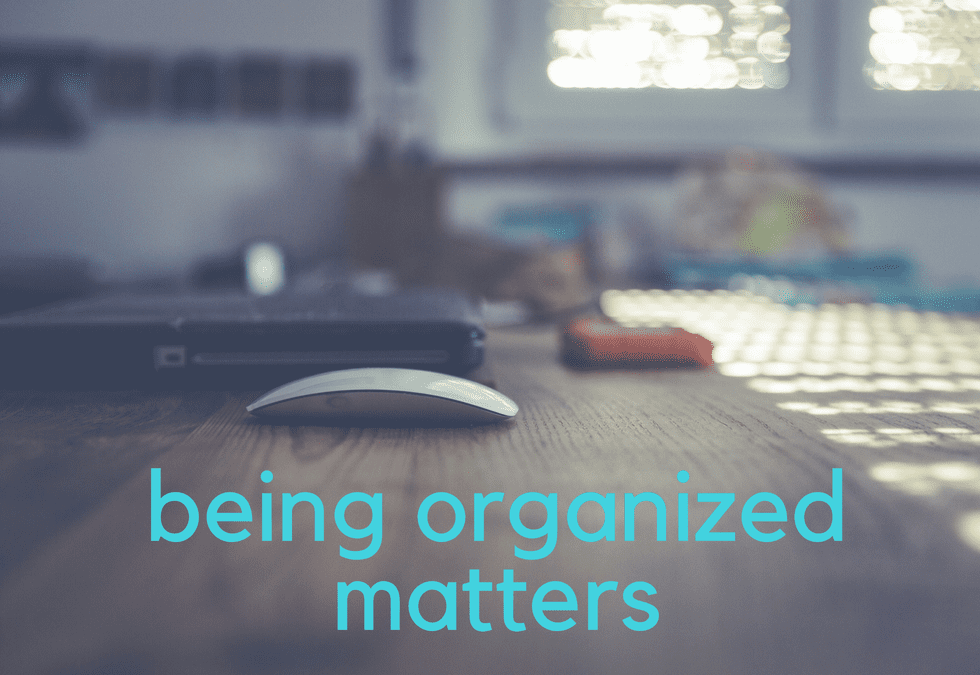 Wondering why we create the fundraising products we do? It's because they help people build life skills and live better! Learn more about why we here.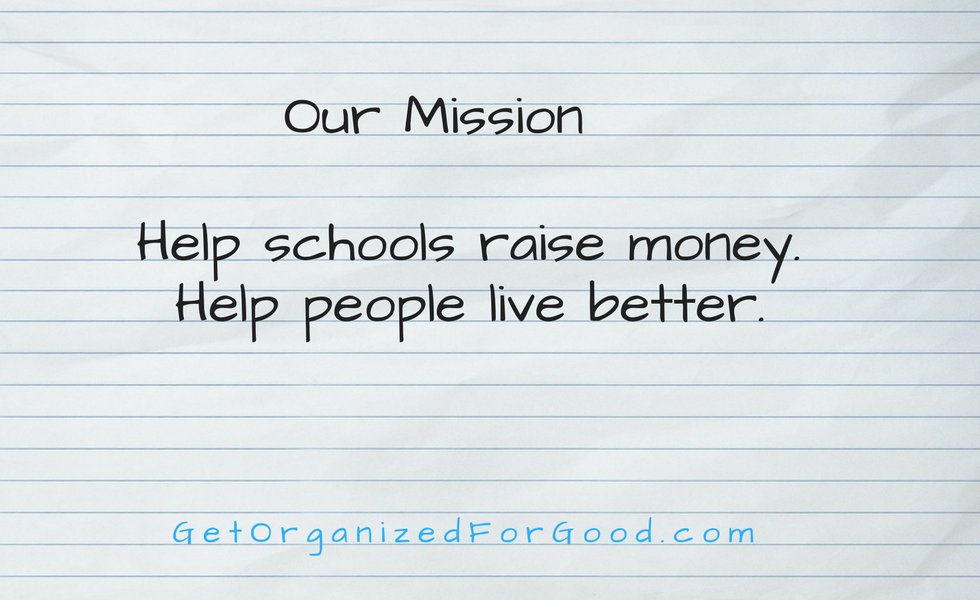 A pro-organizer & clutter coach combines passions to upend the way school fundraising gets done, with the launch of Get Organized For Good! Learn about the "why" behind it here.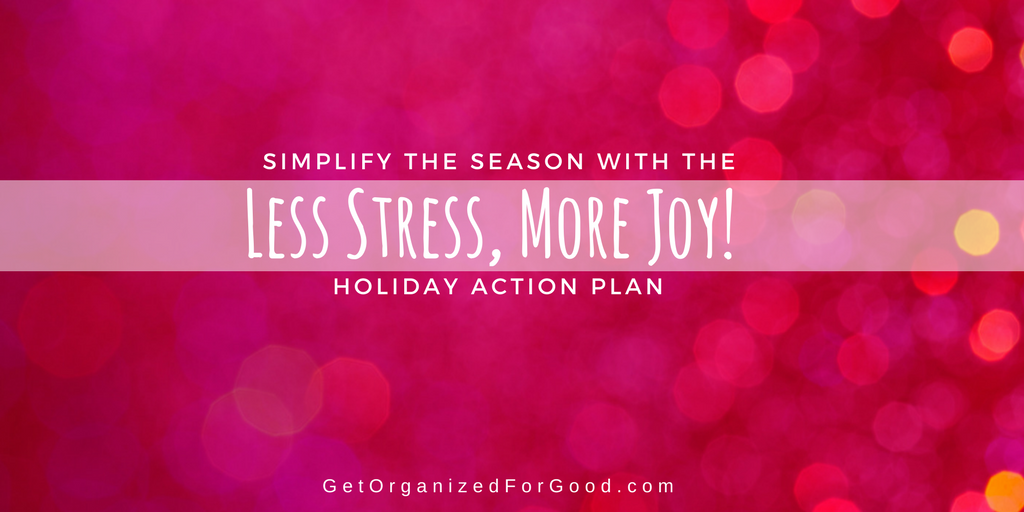 Want to create your ideal holiday season? Then grab your free Less Stress, More Joy Holiday Planner. It will help you clarify your priorities and save your sanity, so you can truly relax this year! Learn all about it here.