Description
Mornings set the tone for our day. Unfortunately, for many people that means the tone is chaotic and rushed. What if there was a way to safeguard against stress? There is! And it's ridiculously simple. The Stage Your Tomorrow process helps you get organized in a methodical way so you go to be fully prepared for the next day. The bonus of this process is that you'll be teaching your children how to plan ahead and take responsibility for themselves. These are organizing skills that will last a lifetime.
Our how-to guide includes everything you need to know to make sure you wake up ready for the day, plus  customizable checklists for the whole family.  The guide is delivered to you immediately as an interactive PDF, which means you can edit, save, use and reuse it as often as you wish.  Simply click in a field and start typing, or print them off to fill in the old fashioned way.
Who Needs It?
Busy families who need to be more efficient and want to reduce stress
Anyone who want to make sure they leave the house prepared for the day
Parents who want to teach their children how to plan ahead and be responsible
Parents who are tired of having to 'do it all'
Anyone who wants to make sure they wake up feeling cool, calm, and collected
What You'll Get?

An interactive 16 page PDF, which includes the how-to content and 8 pages of customizable checklist
You can edit and save the guide so you can use it over and over.
Link to our private Facebook page –  join us for support in getting and staying organized
What You'll Gain?

Peaceful,easy mornings and a real sense of control.  You'll wake up prepared for the day. You'll save time, energy and stress. Plus, you'll be helping your kids builds like skills. They'll learn how to plan and organize, and those are skills that will serve them well now and forever.
Sample Page Views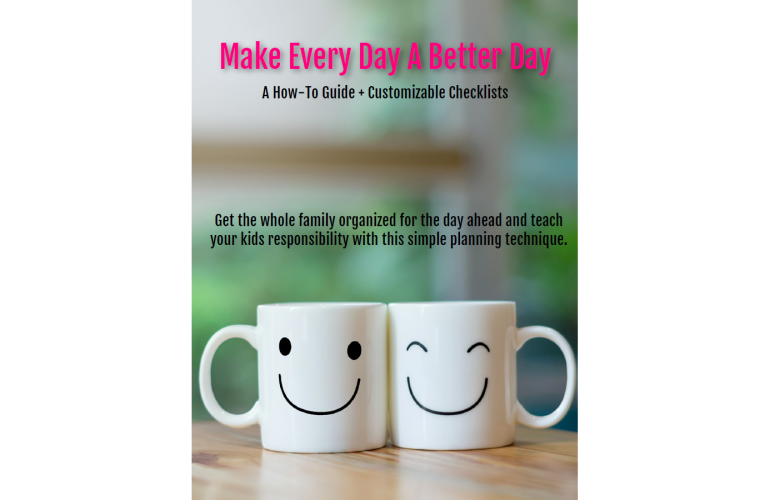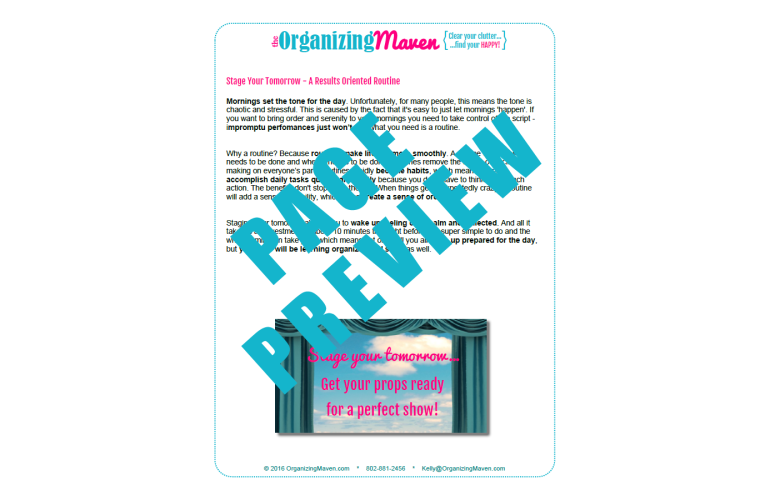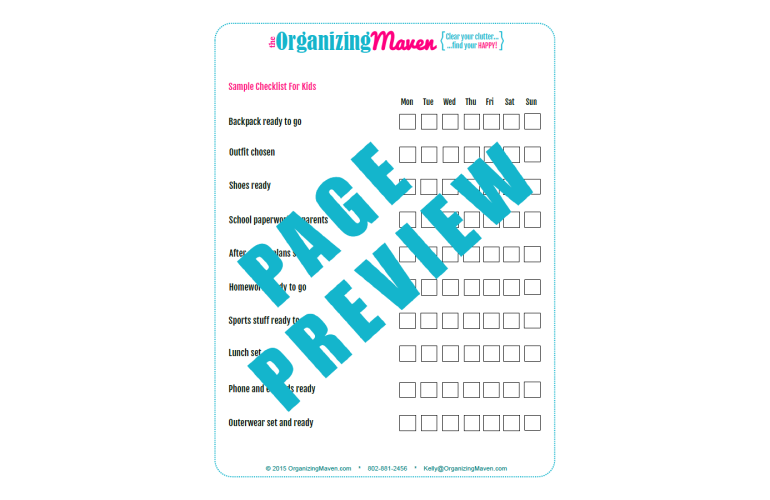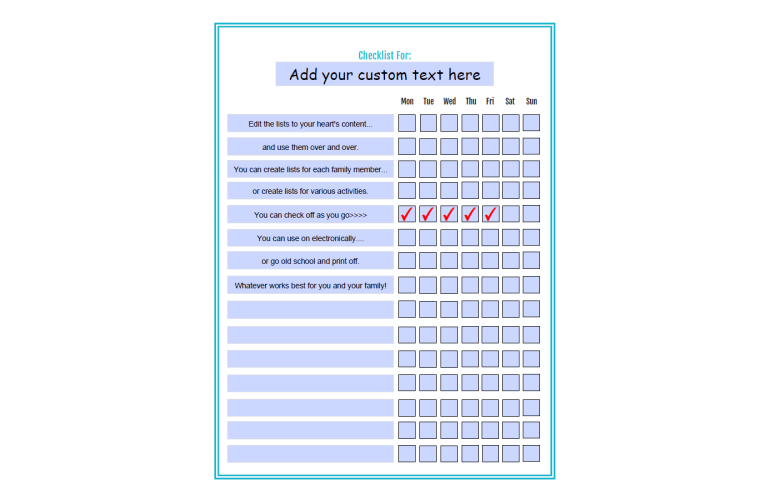 What To Know About PDFs and Digital Downloads
If you've never purchased downloadable digital products, we've got a sweet little tutorial here that will show just what to expect and how they work. A PDF is a Portable Document Format, it works on all systems. Adobe makes the the most well known PDF reader – Adobe Reader – it's the universals standard, trusted worldwide as the go-to tool for reading and editing PDF's . You most likely already have it installed. If for some reason you don't, you can find the free download here: https://acrobat.adobe.com/us/en/products/pdf-reader.html Even if you do have Adobe Reader installed, you may want to update to their newest version. While any version will work with our products, we love the sleek new interface of Adobe Reader DC. It immediately highlights editable fields for super simple navigation.
Satisfaction Guarantee:
We want you to feel confident in your investment, so we've removed all the risk. While we hope you'll be pleased with your purchase, we want you to know that we stand behind it and we'll happily issue a refund.
Because of the nature of the products, you have them in hand immediately, and the fact that they are being sold to support a cause, we require two things. Refunds must be requested within 5 days of purchasing. And we would like to know how we failed to satisfy you, along with suggestions for making the product better. That feedback is imperative to helping us improve so we can serve our customers better in the future. And we figure it's a pretty decent trade off, since the product will still be yours to use.